Category Archives:
Immigration Court
This collection of news stories, blog posts, and resources centers on immigration court. Here you'll find updated information about cases, appeals, and landmark decisions.
Why Do Lawyers Talk Like That?
In Arias v. Lynch, a recent Seventh Circuit decision, Appellate Judge Richard Posner questioned the legal meaning of the phrase, "crimes of moral turpitude."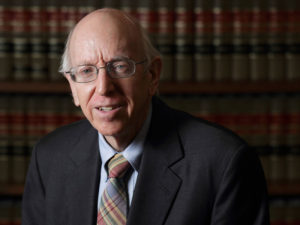 What he wrote covered far more than the meaning of a single phrase. He attacked the way lawyers used language that laymen cannot grasp.
The Immigration Court Overload
Studies show that immigration judges handle over 300,000 deportation and removal cases per year. And a new report shows the problem is growing worse.
In addition, 67% of immigrants go to court without an attorney. Combined, these statistics are recipe for disaster.
This video explains the impact on immigrants and their families.
Immigration Court Delays Set New All Time High
According to the Transactional Access Records Clearinghouse (TRAC) at Syracuse University, active cases at immigration court have now been opened for an average of 667 days per case. This is a new all time high.
TRAC reports that this is 3.7% longer than the 643 days average wait time at the end of FY 2015 (September 2015) and is 17.6% higher than at the end of FY 2014.
You can find the full report here:
Immigration Court Backlog Tool: Pending Cases and Length of Wait in Immigration Courts

Since these figures reflect open cases, one should expect even longer processing times before cases are officially closed.
The next hearings for some of my current cases have been scheduled in 2019. As of the date of this post, this means our wait exceeds 1,000 days.